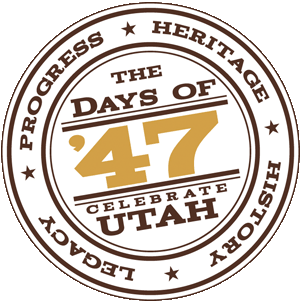 DAYS OF '47 KUTV 2016 PIONEERS OF PROGRESS AWARDS
Presented by: Continental Bank
As part of the annual celebration of Utah's pioneer heritage, The Days of '47 Board of Trustees honors modern-day Utahns who perpetuate a legacy of industry and integrity with Pioneers of Progress awards. These awards honor deserving Utahns whose lives and achievements commemorate such virtuous principles of pioneering as faith, courage, industry, integrity and sacrifice; and whose work benefits present and future generations. Candidates for the award are nominated by their fellow Utah citizens. Finalists are selected by The Days of '47 Executive Committee.